1998-2003 - studies at the Kharkiv Zooveterinary Academy, specialty - veterinary medicine.
2004-2022 - co-founder and co-owner of the private veterinary hospital "Pes i Kit" ("Dog and Cat"), Kharkiv.
The clinic has not been able to work since the first days of the war.
Some specialists of the clinic now work in the format of telemedicine - providing assistance to pet owners online. Assistance is free for all victims of the war in Ukraine. This activity is carried out on a volunteer basis and for voluntary donations from people.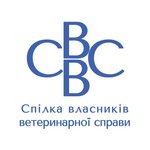 Our mission in peacetime is to create a comfortable professional and legal field for the veterinary business in Ukraine.
Contact Us
To resolve any issues, please contact us
125 Herasima Kondrat'eva str. Sumy, Ukraine, 40012
uacbbc@gmail.com